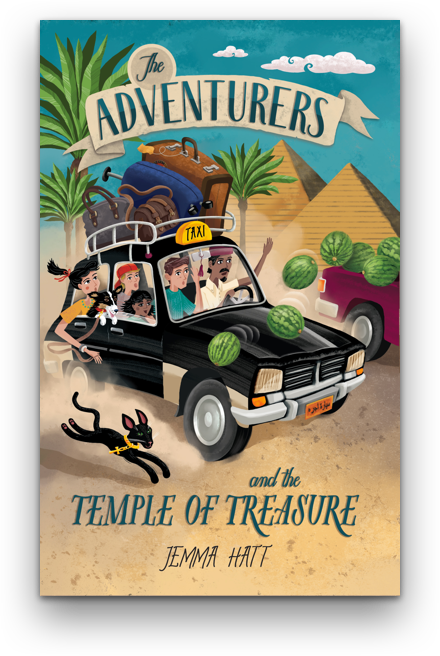 The Adventurers and
the Temple of Treasure
The Adventurers and The Temple of Treasure is the second book in The Adventurers Series: exciting adventure stories for children aged 8-12.
A father's legacy, a chase across Egypt and a mystery buried for thousands of years… Lara, Rufus, Tom and Barney are back, in their second exciting adventure together. With the help of friends old and new, can they navigate their way through the ancient wonders of Egypt to unearth one of the greatest treasure troves in history?
"Your father was on to something here", he said to Lara. Everyone automatically leaned forward in their seats. Even Barney pricked up his ears.
The Adventurers and the Temple of Treasure
Book frolic: 8 November 2019