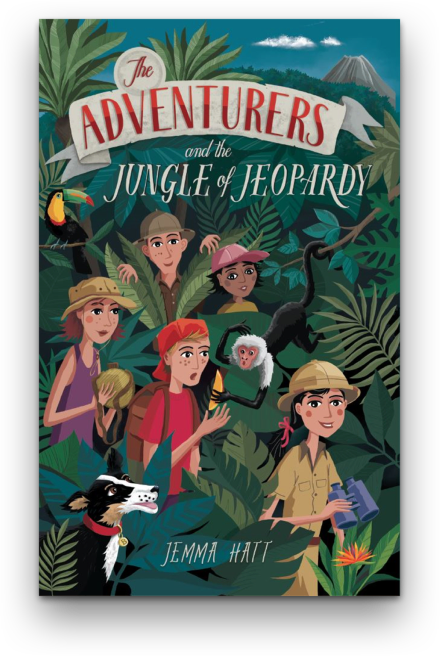 The Adventurers and
the Jungle of Jeopardy
A TV show has turned into a dangerous game… can six young challengers succeed against the odds?
Join Lara, Rufus and the gang on their most perilous adventure yet. Travelling across the Costa Rican rainforest, they must stay ahead of menacing TV executives and elite adventuring teams from around the world. The race is on to discover Teo's treasure, but the jungle has obstacles to overcome!
"Your father was on to something here", he said to Lara. Everyone automatically leaned forward in their seats. Even Barney pricked up his ears.
The Adventurers and the Temple of Treasure
Book frolic: 8 November 2019