This time next week The Adventurers and the Sea of Discovery will be released! I'm excited (and a little bit nervous) to hear what you all think!
Adventurers 6 has received the most pre-orders, across all retailers, that I've ever had – by quite a considerable margin! Thank you all so much for your support and for allowing me to continue creating stories for you!
If you've ordered a book from me directly, this is what you'll receive: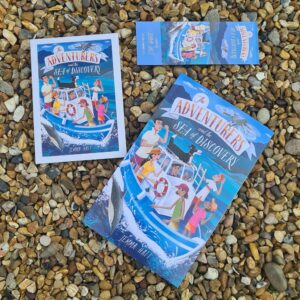 Sea of Discovery pre-order links
Paperbacks are available to pre-order from:
Please send me an email if you'd like to order from outside the UK and I'll let you know the postal charge to your country before sending a PayPal invoice.
EBooks are available to pre-order (at a discounted price until release day) from:
That's all for now – happy adventuring everybody!
Jemma